Oldest reference to Norse god Odin discovered on Danish gold treasure
Scandinavian scientists said Wednesday that they have identified the oldest-known inscription referencing the Norse god Odin on part of a gold disc unearthed in western Denmark in 2020.
Lisbeth Imer, a runologist with the National Museum in Copenhagen, said the inscription represented the first solid evidence of Odin being worshipped as early as the 5th century — at least 150 years earlier than the previous oldest known reference, which was on a brooch found in southern Germany and dated to the second half of the 6th century.
The disc discovered in Denmark was part of a trove containing about 2.2 pounds of gold, including large medallions the size of saucers and Roman coins made into jewelry. It was unearthed in the village of Vindelev, central Jutland, and dubbed the Vindelev Hoard.
ARCHAEOLOGISTS IN EGYPT UNEARTH SPHINX-LIKE ROMAN-ERA STATUE
Experts think the cache was buried 1,500 years ago, either to hide it from enemies or as a tribute to appease the gods. A golden bracteate — a kind of thin, ornamental pendant — carried an inscription that read, «He is Odin's man,» likely referring to an unknown king or overlord.
«It's one of the best executed runic inscriptions that I have ever seen,» Imer said. Runes are symbols that early tribes in northern Europe used to communicate in writing.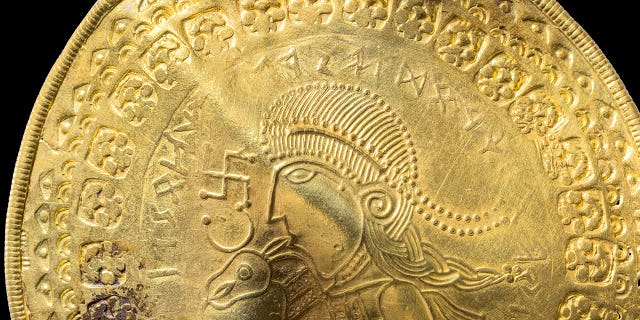 Odin was one of the main gods in Norse mythology and was frequently associated with war as well as poetry.
More than 1,000 bracteates have been found in northern Europe, according to the National Museum in Copenhagen, where the trove discovered in 2020 is on display.
Krister Vasshus, an ancient language specialist, said that because runic inscriptions are rare, «every runic inscription (is) vital to how we understand the past.»
ROMAN SHRINE UNEARTHED BENEATH FORMER GRAVEYARD OF A CATHEDRAL IN ENGLAND
«When an inscription of this length appears, that in itself is amazing,» Vasshus said. «It gives us some quite interesting information about religion in the past, which also tells us something about society in the past.»
During the Viking Age, considered to be from 793 to 1066, Norsemen known as Vikings undertook large-scale raiding, colonizing, conquest and trading throughout Europe. They also reached North America.
CLICK HERE TO GET THE FOX NEWS APP
The Norsemen worshipped many gods and each of them had various characteristics, weaknesses and attributes. Based on sagas and some rune stones, details have emerged that the gods possessed many human traits and could behave like humans.
«That kind of mythology can take us further and have us reinvestigate all the other 200 bracteate inscriptions that we know,» Imer said.
European nation has weapon ultimatum for citizens: Hand over guns and ammo or else
Serbs have until June 8 to surrender all of their unregistered weapons in a push by the government to disarm society following back-to-back mass shootings.
Two mass shootings in consecutive days in early May rocked the Balkans nation, where the types of mass shootings seen so regularly in the United States rarely, if ever, happens. 
A 13-year-old boy armed with his father's pistol killed nine people, including eight children, at an elementary school in Belgrade on May 3. Just one day later, a 20-year-old killed eight and injured 14 in a rampage through a town just south of Belgrade. 
In response to the twin tragedies, President Aleksandar Vucic set out on a mission to cleanse Serbia of firearms. Unlike most European countries, Serbia has many illegal guns throughout its society. Serbia has been awash in guns and the proliferation of firearms is mostly a legacy of the Yugoslav wars of the 1990s. Serbia is tied for third with Montenegro in gun ownership in the world, behind the United States and Yemen. 
LONGTIME FOES SERBIA AND KOSOVO NEARING NORMALIZATION OF RELATIONS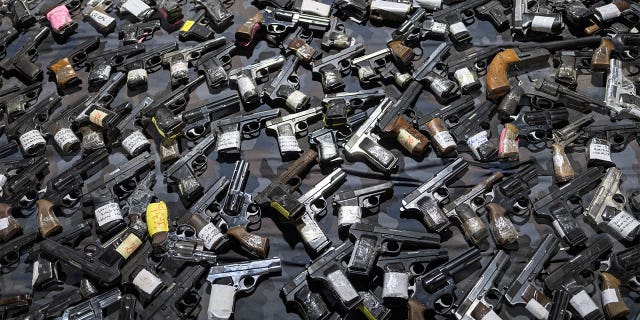 There are 39 firearms for every 100 residents in Serbia and an estimated 2.7 million firearms are in civilian possession, including 1.5 million unregistered firearms, according to a 2018 report from the Small Arms Survey. 
Perhaps in the most sweeping government action, Vucic ordered that all citizens turn in their unregistered weapons and ammunition to authorities by June 8. Anyone who fails to surrender their weapons during the one-month amnesty period will face stiff penalties and possibly even prison time. 
While many in Serbia blame Vucic for the general culture of promoting violence in the media, disarming the population is mostly a welcome measure.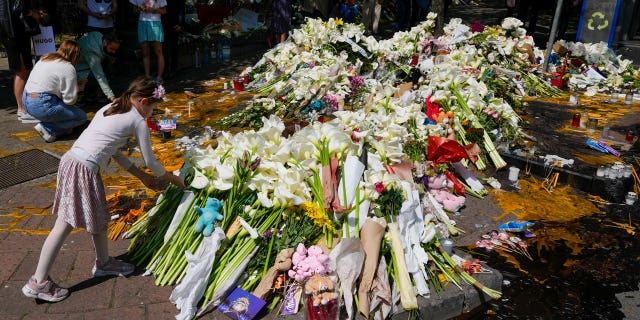 «This is probably the greatest shock and tragedy to befall on Serbian society,» Helena Ivanov, associate fellow at the Henry Jackson Society, told Fox News Digital.
Day-to-day life in Serbia has nearly come to a halt as the nation remains in mourning and grapples with a new and unforeseen threat. Thousands of people took to the streets over several days to protest the outbreak of violence and demand the government take action.
Protests have recently intensified with calls for the resignation of President Vucic growing.
Opposition politicians and protesters demanded the withdrawal of national broadcasting licenses for certain TV stations. They argue that the government and allied media are stoking fear and divisions in society, spreading propaganda and broadcasting content that glorifies violence.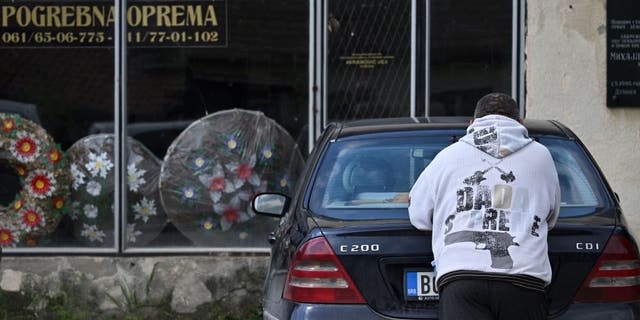 It is not uncommon for Serbian media to have convicted war criminals from the Yugoslav wars on their programming. Members of the government and ruling elite routinely use inflammatory language against political opposition and anyone who dares criticize them. Serbia's Education Minister, Branko Ruzic, has so far resigned after facing mounting pressure from the opposition, but there is a larger sense that much more needs to be done.
«Thus far, most of the requests of the protesters have not been fulfilled, and we are yet to see how things will develop going forward. But the situation in the country is far from good, and one gets a sense that people are on the edge,» Ivanov said.
US ACCUSED OF RETREATING FROM NATO ALLY ALBANIA AS RUSSIA LOOKS TO GROW REGIONAL INFLUENCE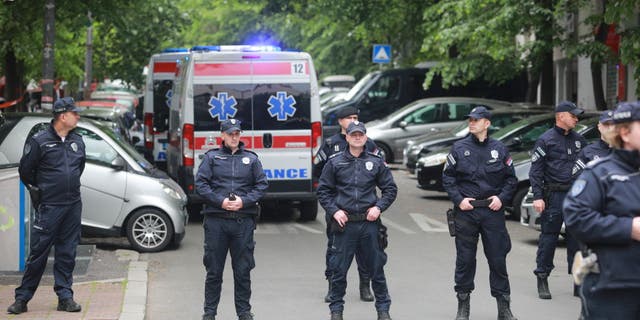 Even though Serbia has a high rate of gun ownership compared to the rest of the EU, gun laws remain very strict and semiautomatic weapons are illegal. Unlike the U.S., Serbia has no equivalent of the National Rifle Association lobbying for the right to bear arms as protected by the Second Amendment.
Some analysts say Vucic, who is under pressure on multiple domestic and international fronts, wants to basically disarm Serbian society. The president proposed a moratorium on new gun permits for small arms and hunting rifles and wants legal gun owners to go through more extensive and mandatory medical and psychological examinations.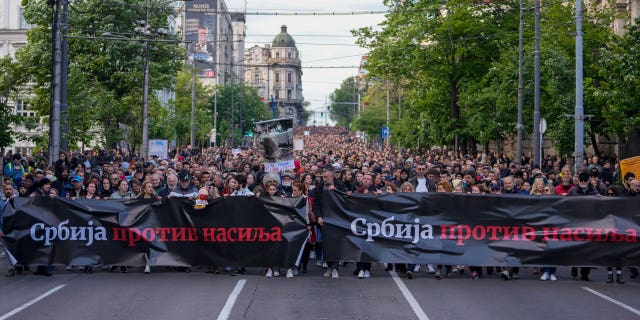 «Indeed, the right to bear arms or carrying weapons more generally is really not celebrated nor encouraged in Serbia. Quite the contrary, while Vucic is facing lots of criticism when it comes to his response to the two mass shootings, his decision to disarm civilians has not really been criticized,» Ivanov noted.
Many Serbs protesting in the streets believe it is more necessary to address the root causes of violence rather than taking measures such as stricter gun laws. Despite the general popularity of surrendering illegal weapons, it is still unclear if the government mandate will yield any tangible results. 
CLICK  HERE TO GET THE FOX NEWS APP
«It is limited to a one-month period, and it is unrealistic to expect that over one million illegally possessed firearms will be turned in within such a short timeframe,» Predrag Petrovic, Research Director of the Belgrade Center for Security Policy, told Fox News Digital.
Speaking to reporters on Sunday, President Vucic said that since the announcement, over 68,000 weapons and explosive devices were voluntarily surrendered to authorities. The hand-over of the illegal weapons is seen by many as a step in the right direction, but as Petrovic notes, the number of weapons surrendered compared to the number of weapons in society is «just a drop in the ocean.»